You can give the Form Team a try with no cost and no obligation!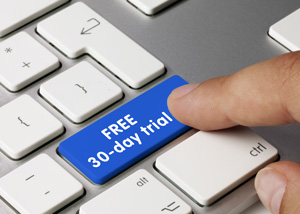 We're running a special, limited-time promotion that allows you to see just how easy and how useful our program can be.
Because we're pretty sure that once your patients start using our forms – and then when your staff starts processing them – you'll be hooked.
Let us build any one of your single-page medical forms (sorry, EHR Integration and PracticePlus not included) and we'll waive our usual setup fee and give you the first month of hosting and support for free!
If you agree that this new way of dealing with your forms is what you've been looking for, just do nothing and we'll start billing after 30 days (at our low $24 per month fee). If you'd rather not continue, just let us know within that first month and you'll have spent nothing.
We're betting it won't happen...