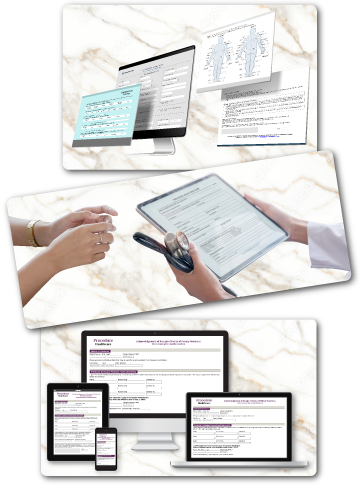 The various medical forms that you use are a vital part of the communication with your patients. People's willingness and easy ability to fill them out can go a long way to help make your operations smoother and more efficient.
And yet, we've all seen some of the patient forms that everyone is required to deal with at some point. They're not exactly designed for ease of use, legibility, security, or much of anything else.
Well, ours are! Read on to see what may be the best-designed, best-looking and best-working forms you've ever experienced.
You Should Do What You're Good At –
We'll

Build Your Forms

If you've been looking at patient form programs on the Internet, you're likely getting very tired of seeing the words "Drag and Drop" and "Build Your Own Forms".

Odds are, you were looking for someone to create some great online forms for use on your website – not the chance to discover your hidden form-building talents.

That's all we do...